CATEGORY: Meet a Milestone
Today's "Meet a Milestone" post focuses on Jason and Aimee, the second couple to win in our JetBlue gift card contest. We're helping them celebrate their engagement by asking about their story as well as their plans for the future!
Meet the Bride and Groom…
Aimee Bernard and Jason Rivera
Communities You've Called Home
Salisbury, MA; Newton, MA; Abington, MA; Quincy, MA; Newburyport, MA
How did you meet?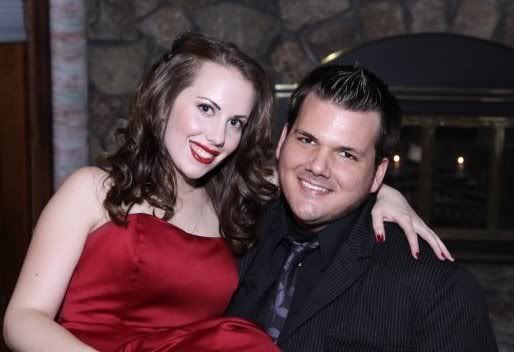 Through our mutual love of local live rock shows; what better way to get to know someone than amidst a crowd of people and over exceptionally loud music!
When and how did he propose?
After seven years there was no need to get on one knee and do what countless others do in the time honored "traditional" way. We pride ourselves in being unconventional and if he had done what many men before him have done I would have yanked him right up off his knee. For us, becoming engaged was just the next stage we wanted to take. We wanted it to be about us rather than the actual "act." We came together and chose to design a ring of our own that we felt symbolized the love we share after almost a decade together. Some might find our way a little unorthodox but we like to call our relationship unique.
What are your plans for the wedding?
Something unconventional, non-traditional that shows our desire to be anything but main stream.  We don't see ourselves as a numbered table with boxes of the same ol' favors you see at countless weddings, hotel venue type of couple. We want to gear it toward something more intimate with a fun, casual reception vibe, reminiscent of the clam bakes his family had years at their beach house growing up.
What is your favorite thing about xtra xtra?
Being able to see not only my own family and friends' milestones in their lives but to also share in the joy and happiness of others in our communities.
Where will you go with your JetBlue Gift card?
We would love to use it toward a trip back to Puerto Rico where his dad is originally from. Who knows–maybe we'll elope!
You can learn more about Jason and Aimee's plans by checking out their xtra xtra engagement announcement, and join us in wishing them good luck and a happy future in the comments section below!
Jan 12, 2011 by admin
1 Comment