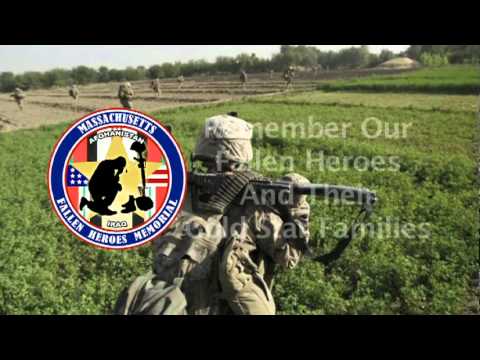 xtra xtra is always developing new partnerships with non-profit organizations that support our local communities. As a site dedicated to announcements and milestones, we admire the tremendous work that these non-profits do in our neighborhoods and cities. We've featured some of these partners in the past, and today we're excited to introduce you to another incredible organization that's doing tremendous work in the Boston area.
The Massachusetts Iraq & Afghanistan Fallen Heroes Memorial Fund (MIAFHM) is a nonprofit organization with a really special mission. This group is working tirelessly to create a permanent memorial for the men and women from Massachusetts who have given their lives in military service since September 11th. The organization includes combat veterans, Gold Star families, firefighters and police officers, and others dedicated to honoring those who have fallen in battle.
The MIAFHM was founded in 2010, and they are currently working to find a site for the memorial. Fundraising plans are in motion, and of course you can make a donation at their website, www.massfallenheroes.org. A traveling interactive memorial has been created that features photos, videos, and information about those who have given their lives in service. You can see the memorial in towns across the state, and it also makes frequent appearances at the State House in an effort to raise awareness about these heroes' sacrifices.
In the coming months, xtra xtra will help the MIAFMH promote events and fundraisers, and we'll also be hosting advertisements to assist in the organization's fundraising efforts. We have always been proud to feature comprehensive military announcements on our site, and we view these efforts with the MIAFMH as another step in helping communities across the country celebrate and honor their local heroes.
Above you can view a special video from the Massachusetts Iraq & Afghanistan Fallen Heroes Memorial Fund. We hope you'll also visit their website to learn more about the program and donate to support their efforts.
Nothing yet.
Leave a Reply
Apr 14, 2011 by cooley
No Comments