Sometimes, on cold snowy days (we've had a lot of them!), we like to sit back and reminisce about how far xtra xtra has come. It's been a full year since we completely redesigned the website, but today we're focusing on one change in particular that continues to stand out.
As you know, xtra xtra empowers users to upload and share community photos. We feature a variety of photo categories, and we're always excited to see people tagging pictures to their favorite communities. It's interesting to us to see how far our sharing process has come. Once upon a time, our photos section was called "On the Scene," and we considered presenting them with a teaser like this…
Our final design for photos is much cleaner. Photo categories are shown with crisp colors, and a tidy white background ties it all together. We're excited to see people sharing their pictures with xtra xtra users.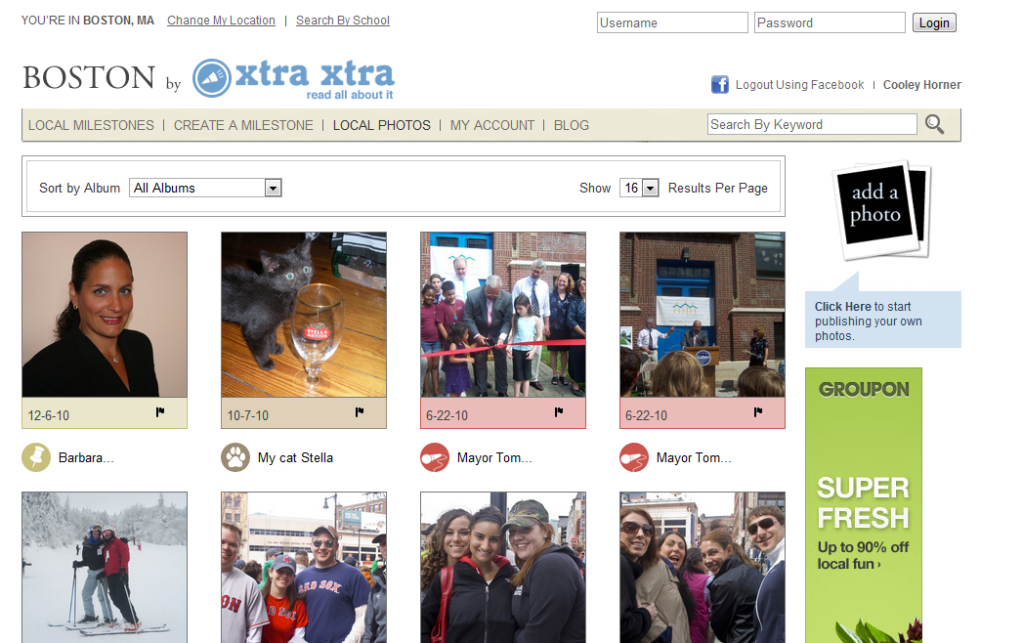 What are your favorite website transformations? Will you be sharing any photos on xtra xtra today?
Til next time,
CH
Nothing yet.
Leave a Reply
Feb 8, 2011 by cooley
No Comments