We had a busy few weeks leading up to Halloween. We distributed over 25 pounds of Halloween candy to kids in the Boston area, and we distributed a couple hundred xtra xtra lunch bags, too. We were excited to get  involved with the spooktacular events happening in local communities. Here are a few snapshots of our adventures.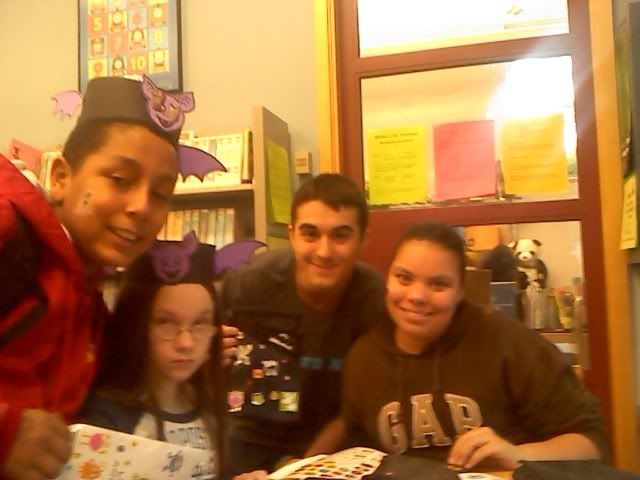 Jeff Capuano, one of xtra xtra's new interns, went to an awesome event at the Waltham Public Library. He spent time doing crafts with the kids and made sure everyone went home with a free and eco-friendly xtra xtra lunch bag. Jeff says the kids also taught him the difference between Belle from "Beauty and the Beast" and Snow White, so we guess it was time well spent all around.
On Friday, we celebrated Halloween in South Boston by attending  the Trick or Treat on Broadway event. Hundreds of kids in fantastic costumes came by our perch in front of Old Forge Realty, and we were excited to get into the spirit of things by coming in costume. Cooley dressed up as Princess Peach from the Super Mario games, Steph went as Wonder Woman, and Jamie was Tinkerbell.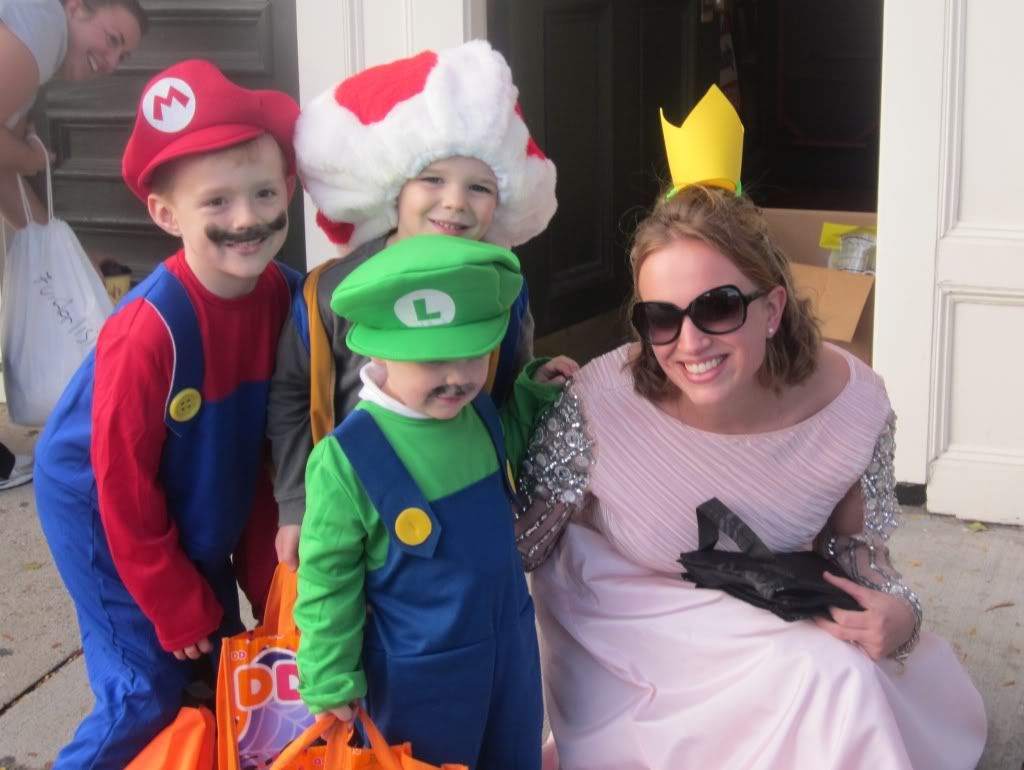 This was a photo-op waiting to happen! Cooley, dressed as Princess Peach, poses with some precious brothers dressed up at Mario, Luigi, and Toad.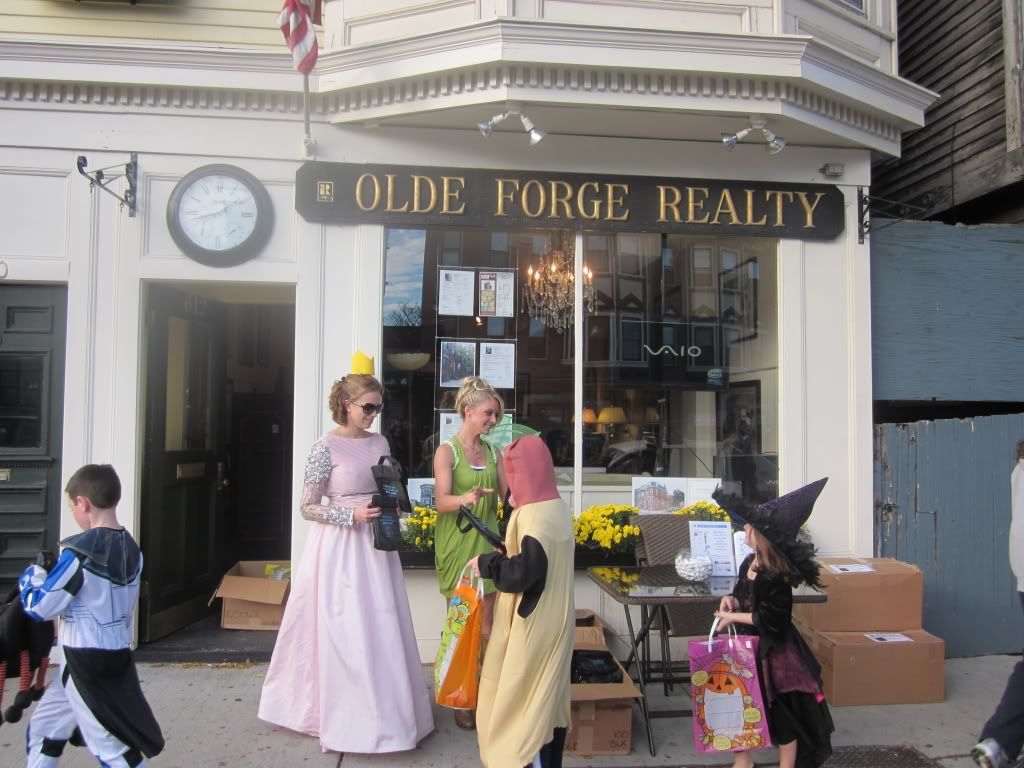 Cooley and Jamie hand out candy-filled lunch bags to the kids in Southie. Special thanks to Olde Forge Realty for letting us stand in front of their office!
More pics from the field to come soon. Share your favorite Halloween pictures in the Local Photos section at xtra xtra, and keep your eyes peeled for the xtra xtra team in your neighborhood!
Till next time,
The xtra xtra team
2 Responses to "The Week in Pictures"
Leave a Reply
Nov 1, 2010 by admin
2 Comments